Through our Mercy Ministry we are able to help with emergency and practical needs as well as building homes.
Father Heart Missions is located in
Bluefield, Nicaragua. Our mission is to
minister the great love of our heavenly Father.
We run a youth center for street kids and adolescents, feeding around 120 kids a week.
Our Send a Child to School Program
sends 200 kids to school -
preschool through university each year.
Serving Haiti in step with Father's Heart providing free elementary school,
charitable distributions, open street evangelism,
all while raising our precious kids.
​
We share the gospel of Jesus Christ throughout the world. We are also dedicated to saving orphaned, abandoned and neglected children and widows in India.
​
We provide shelter, nutritious food, clothing and education in a safe and loving environment.
The children are being taught Christian values including prayer and evangelism.
​
Honor the Lord
with your possessions, and with the firstfruits of all your increase;
So your barns will be filled with plenty,
And your vats will overflow with new wine.
​
Proverbs 3:9-10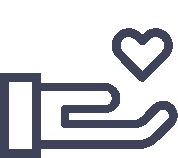 Tarpon Springs Shepherd Center provides compassion, basic support, and assistance to those in our community who need it most.
We focus on families, the elderly, the homeless, and others in need. We feed the hungry, clothe the poor, give hope, empower to seek independence, and provide social support.
​
Tarpon Springs Shepherd Center
304 S. Pinellas Ave., Tarpon Springs, FL 34689
Outreach
Monday-Friday
10:00 a.m. – 3:00 p.m.
727-939-1400, ext. 409, 417, 419